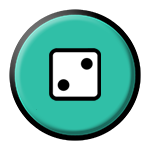 Lesson 2 – Teacher's Notes
Overview
In this 5-part lesson the student will learn how to make the Classic Handclap and use it in a 16-Beat pattern.
Objectives
At the end of this lesson the student will be able to:
(1) Recognise and make a palatal plosive (tongue to hard palate). Note: this is often made with the side of the tongue and the part of the hard palette above the molar teeth or the jaw.
(2) explain how inward sounds are made, the term injective (where air is sucked into the mouth), and recognise and apply the inward effector,
(3) describe how stops are articulated in the mouth and apply an alveolar stop (tip of tongue pressed against alveolar ridge),
(4) explain the term aspiration (breathing), recognise the aspiration effector, and apply aspiration to sounds.