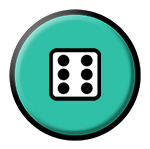 Lesson 6 – Teacher's Notes
Overview
In this 3-part lesson the student will learn to make a SUBLINGUAL PERCUSSIVE and use it to make two different Clave Sounds before using one of them in a beat pattern.
Objectives
At the end of this lesson the student will be able to:
(1) Recognise and articulate a SUBLINGUAL PLOSIVE.
(2) Use the PALATAL PLOSIVE and INWARD EFFECTER learned in earlier lessons to make a Classic Click Sound.
(3) Combine a SUBLINGUAL PLOSIVE with a Classic Click sound to create a Hard Clave sound.
(4) Use a HARD CLAVE sound in a beat pattern along with a Kick and Snare learned in previous lessons.